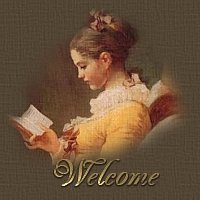 My name is Michelle Lowndes. I was born and raised in Auckland, New Zealand. The youngest of five. I live in South Auckland, with my husband Tony. We have been married for 30 years (March 1993). We have 4 beautiful children - Nathan, Caleb, Josiah and our only daughter, Alisha.
You may like to read my testimony on the struggle I had with miscarriage My Lost Babies
I am what I call a 'Home Executive' (known as a stay at home Mum). I attend Harvest Christian Church (a pentecostal church - AOG) along with my family. I have been a Christian for about 37 years now. You may want to read my brief Testimony

I started writing Inspirational Christian poetry in the beginning of 1995. Many years prior, I wrote Christian songs. I do enjoy writing songs (when inspired) and the lyrics to other people's music. I began writing songs when I was about 12 years old - although I wasn't a Christian at the time and the songs reflected where I was at. When I came to the Lord, the songwriting dramatically changed. Sometimes I'd just start singing them spontaneously. I stopped writing songs around 1990, although around 2002, when my eldest son came to the Lord, I put tunes to some of the songs he started singing to God. This is all I did in the area of songwriting at that stage, although near the end of 2007, God started stirring within me the desire to write songs again. It started with writing lyrics to go with someone's music, the whole process was something I really enjoyed. I ended up purchasing a guitar and going through the agony of playing again - as I hadn't played in many years :-) God then gave me new songs, although I only write songs now and then.
God planted in my heart a dream to write a Christian children's picture book series. At the time I started writing Christian poetry, I had an idea to write kids stories in rhyme. I started it around 2002, but it tends to get shelved. My hope is to have it finished and published one day. I have also been involved in writing secular children's picture book stories, which I would also love to have published one day.
My hope and prayer for this site, is that you will find encouragement and comfort in the words of these poems & devotionals. Also, that you will be challenged in your walk with God to press on in Him more.
By M.S.Lowndes (Michelle)