I will require a verbal contract to all these stipulations in the presence of witnesses.
P.S. I created the heavens and the earth. I AM.

GOD Everywhere All over, Every Place ~ Phone: (123) 456-PRAY

EXPERIENCE From the beginning of time. Before the beginning of time. From everlasting to everlasting. I made time.


PRIOR EMPLOYMENT Created the universe, put the galaxies in place, formed man. Established heaven and earth by My spoken Word and am currently holding up the world by My power.

EDUCATION AND TRAINING: I AM and I have all knowledge.

CHARACTER REFERENCE: Love, light, and life (1 John 4:16, 1 John 1:5, John 14:6). A representative, but by no means conclusive list of other character traits follows: Wisdom (James 1:5), Comfort (2 Corinthians 1:3), Truth (John 8:32), Healer (1 Peter 2:24), Strength (Phil. 4:13), Forgiveness (1 John 1:9), Provider (Phil. 4:19), Mercy (Ephesians 2:24), Good (Matthew 19:17), Peace (Romans 14:17).

AVAILABILITY Willing and ready to take over your life. Able to put your life together again. Will bring all of who I AM into your life. Can start now.

SALARY REQUIREMENT: Work in your life has already been paid for through the blood of My Son, Jesus. Your only responsibility is to commit initially and on a daily basis. To trust and obey what Jesus has done and wants to do in your life.
Other references available upon request.
To Print Story: highlight story, then right click and select "print", or:
If you want to send this page to a friend, click on the 'Share This Page' button below - or if you want to contact me, click on the 'Email' button below.

If you like, you can visit Heavens Inspirations over on Facebook: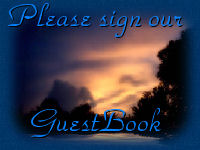 Image courtesy of Image Cafe