Devotional: Christmas Without The 'X'
Christian Christmas Devotion about putting 'Christ' back in CHRISTmas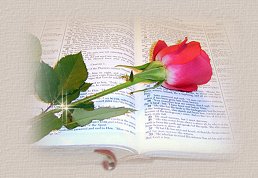 "...But the angel said to them, Do not be afraid; for behold, I bring you good news of a great joy which will come to all the people. For to you is born this day in the town of David a Saviour, Who is Christ (the Messiah) the Lord!..." - Luke 2:10-11 (AMPC)
So often these days we see Christmas with the 'Christ' taken out and replaced with an 'X'. It's almost as if it's a nameless celebration. We as Christians know how far from the truth that is. We read here of angels appearing to the shepherds and declaring the birth of Jesus, the Son of David—who is the Christ (the Messiah). It is in no way a 'nameless' event, but a wonderful celebration of the greatest event—the birth of Christ and the reconciliation to God He brought to us all.
So, let's keep the 'Christ' in Christmas.
Christmas must always start with Christ,
For He has saved us and changed our lives.
© By M.S.Lowndes

To Print Devotional: highlight devotional, then right click and select "print", or:
If you want to send this page to a friend, click on 'Share This Page' below - or if you want to contact me, click on the 'Mail' button below.
By using this devotional, you signify that you have read & agreed to my 'Terms Of Use'