Devotional: In Earthen Vessels
Christian Devotion about having God's treasure in earthen vessels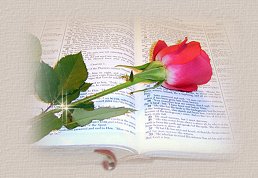 But we have this precious treasure [the good news about salvation] in [unworthy] earthen vessels [of human frailty], so that the grandeur and surpassing greatness of the power will be [shown to be] from God [His sufficiency] and not from ourselves. - 2 Corinthians 4:7 (AMP)
We carry with us, wherever we go, this precious treasure of the good news. God has chosen us, just earthen vessels of human frailty, to be filled with Himself—the very essence of who He is, so that we are His vessels of light, hope and love to the world around us.
We take the beauty of Christ into our everyday lives: our workplaces, schools, sports grounds, shopping malls and yes, even 'social media'. We bring Christ into the places of hurt, anger bitterness, backbiting and selfishness—shining the light of His love into those dark places of depression, fear, torment and anxiety.
We are just ordinary people, just 'jars of clay', who God has deposited a priceless, precious treasure to take to the world around us. He has chosen us to be His vessel so that His power and greatness will be seen through us—clearly revealing that it is from God, not from ourselves. Apart from Christ, we can do nothing, but united with Him, we can do extraordinary things (John 15:5). The glory is always God's!
We need to ask God to help us truly grasp this and have a full realization of what this actually means—because it is a real honour that we carry in our earthen vessels, Jesus Christ and all that He represents!
© By M.S.Lowndes

To Print Devotional: highlight devotional, then right click and select "print", or:
If you want to send this page to a friend, click on 'Share This Page' below - or if you want to contact me, click on the 'Mail' button below.
By using this devotional, you signify that you have read & agreed to my 'Terms Of Use'