Devotional: Focused On Eternity
Christian Devotion about what has Eternal Value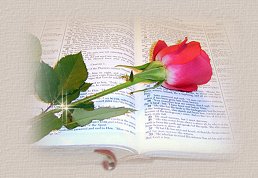 "...If then you have been raised with Christ [to a new life, thus sharing His resurrection from the dead], aim at and seek the [rich, eternal treasures] that are above, where Christ is, seated at the right hand of God. And set your minds and keep them set on what is above (the higher things), not on the things that are on the earth. For [as far as this world is concerned] you have died, and your [new, real] life is hidden with Christ in God..." - Colossians 3:1-3 (AMPC)
"Set your minds and keep them set on what is above."
How we so easily lose that focus. We so often seem to take our eyes off what has eternal value and tend to things that have earthly value.
We should be focused on, and tending to, things of eternal value. Nothing else matters. We can't take anything with us. To be pursuing things of earthly value and importance, robs us of what really matters. We still remain discontented because it will never satisfy. Only what has eternal value will ever satisfy.
Pursuing the riches of heaven above
Satisfies our souls like nothing else does.
© By M.S.Lowndes

To Print Devotional: highlight devotional, then right click and select "print", or:
If you want to send this page to a friend, click on 'Share This Page' below - or if you want to contact me, click on the 'Mail' button below.
By using this devotional, you signify that you have read & agreed to my 'Terms Of Use'