Devotional: God Never Leaves Us
Christian Devotion about God never leaving us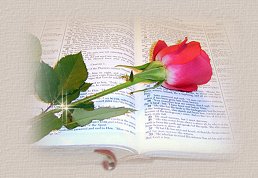 "...Let your character or moral disposition be free from love of money [including greed, avarice, lust, and craving for earthly possessions] and be satisfied with your present [circumstances and with what you have]; for He [God] Himself has said, I will not in any way fail you nor give you up nor leave you without support. [I will] not, [I will] not, [I will] not in any degree leave you helpless nor forsake nor let [you] down (relax My hold on you)! [Assuredly not!]..." - Hebrews 13:5 (AMPC)
God will never leave us without support. It doesn't matter what our present circumstances are, He will always be there for us, through prosperous times and through real hardship. We can be satisfied with what we have when we know who we are in Christ. When we know that, despite what we may lack in worldly possessions, we will know that God will never give us up. He will never fail us or leave us helpless. He promises that.
If you are going through a hard time right now, just know that God has not abandoned you – He is with you every step of the way – and He will bring you through.
Our Lord has promised this to us,
That He will never leave, fail or give us up.
© By M.S.Lowndes

To Print Devotional: highlight devotional, then right click and select "print", or:
If you want to send this page to a friend, click on 'Share This Page' below - or if you want to contact me, click on the 'Mail' button below.
By using this devotional, you signify that you have read & agreed to my 'Terms Of Use'