Devotional: Humbling Ourselves
Christian Devotion about humbling ourselves before God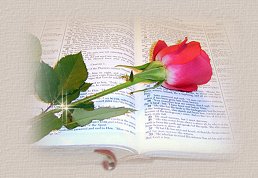 "...Humble yourselves [feeling very insignificant] in the presence of the Lord, and He will exalt you [He will lift you up and make your lives significant]..." - James 4:10 (AMPC)
God will never resist the humble, those who acknowledge God's might and sovereignty. We are to humble ourselves before Him. We are to exalt and lift up the name of the Lord. I believe our "feeling insignificant" is referring to 'acknowledging God's awesomeness and sovereignty'. I don't believe it means we should feel a sense of unworthiness towards ourselves so that God would never accept us. God loves and accepts us all, and as we humble ourselves before Him, He will lift us up and make our lives significant.
God can't do much through someone who has a haughty nature. If we think too highly of ourselves and our abilities, we won't feel the need to rely on God. A humble person knows they need God's help and gives all credit to God.
Cast off the haughty attitude
And exalt the Lord with humble gratitude
© By M.S.Lowndes

To Print Devotional: highlight devotional, then right click and select "print", or:
If you want to send this page to a friend, click on 'Share This Page' below - or if you want to contact me, click on the 'Mail' button below.
By using this devotional, you signify that you have read & agreed to my 'Terms Of Use'