Devotional: Life In Abundance
Christian Devotion about Jesus giving us abundant life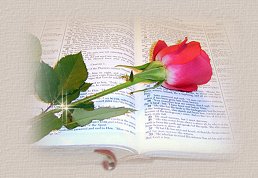 "...The thief comes only in order to steal and kill and destroy. I came that they may have and enjoy life, and have it in abundance (to the full, till it overflows)..." - John 10:10 (AMPC)
Through Jesus coming and giving up His life for us, we can have and enjoy life – to the full. We can have it in abundance. Everything of Christ's nature is available to us. Every good gift and blessing we can know when we are in relationship with Jesus.
The enemy comes and tries to steal it away from us. He tries to bring confusion and unbelief to our minds, and a lack of understanding of God and His ways. For if we truly understand all that God has for us and all we can be in Him, we could do mighty things for God. Satan knows this, so he often attacks us in our minds – bringing doubt and a sense of inadequacy. But Jesus won the victory through His resurrection and wants to give us life in abundance. Let us today come into all that the Lord has in store for us – and send Satan packing.
God offers us an abundant life
Through our faith and love for Jesus Christ.
© By M.S.Lowndes

To Print Devotional: highlight devotional, then right click and select "print", or:
If you want to send this page to a friend, click on 'Share This Page' below - or if you want to contact me, click on the 'Mail' button below.
By using this devotional, you signify that you have read & agreed to my 'Terms Of Use'