Devotional: Living Unrestrained and in Overindulgence (Part 1)
Christian Devotion about Jesus satisfying our Hunger and Thirst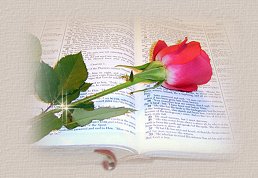 Jesus replied to them, "I am the Bread of Life. The one who comes to Me will never be hungry, and the one who believes in Me [as Savior] will never be thirsty [for that one will be sustained spiritually]". - John 6:35 (AMP)
We have freedom in Christ, but our freedom does not mean that we can live "unrestrained".
In our western culture, we have more than enough and live in a surplus of, well, everything. We have an excessive amount of food available—including Fast Food, Cafés and Restaurants. We are bombarded with all the latest Hi-Tech gadgets with a smorgasbord of movies, gaming & T.V. programmes we could possibly desire, not to mention an abundance in a whole lot of other areas as well, which keeps us "busy", "entertained" and "happy".
Many of us work long hours to maintain a certain lifestyle—one that makes us happy. This lifestyle, though, is high maintenance. We have a lot but tend to want more. We suddenly become unhappy with what we have when a new and improved version comes out. We all of a sudden need the latest and the greatest. We live in a continual "discontentment" without really knowing it, because what the world gives us, can never truly satisfy—which leaves us continually hungry & thirsty. This is why Jesus tells us to eat and drink of Him, because when we do, we will never hunger and thirst again. Jesus fully satisfies our deepest longings—but we need to be eating & drinking of Him every day
© By M.S.Lowndes

To Print Devotional: highlight devotional, then right click and select "print", or:
If you want to send this page to a friend, click on 'Share This Page' below - or if you want to contact me, click on the 'Mail' button below.
By using this devotional, you signify that you have read & agreed to my 'Terms Of Use'