Devotional: In Need Of Patience
Christian Devotion on Patience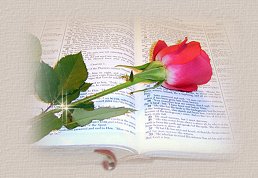 "...For you have need of steadfast patience and endurance, so that you may perform and fully accomplish the will of God, and thus receive and carry away [and enjoy to the full] what is promised..." - Hebrews 10:36 (AMPC)
Patience and endurance seem to go together. We all need to learn to be patient. There is a right time for everything. If we're not patient, we will rush on ahead and then the whole thing will end up a mess. We can't afford to do that. We may ruin golden opportunities in God if we do. God's timing is always right on time. We need to wait and be patient–and this is where endurance comes in. We need to be able to endure, what seems to us, long periods of time when we need to be patient, waiting for the right moment to move on.
We will come into what God has promised, what God has purposed for us–but in His time. He teaches us lessons along the way. That's one of the reasons we have times of waiting along the way. God works in us so we will be ready to take the next step.
Those times we want to rush on ahead,
Remember, 'patience' is what we need instead.
© By M.S.Lowndes

To Print Devotional: highlight devotional, then right click and select "print", or:
If you want to send this page to a friend, click on 'Share This Page' below - or if you want to contact me, click on the 'Mail' button below.
By using this devotional, you signify that you have read & agreed to my 'Terms Of Use'