Devotional: No Condemnation
Christian Devotion about being free from condemnation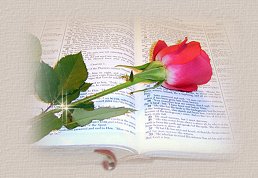 "...Therefore, [there is] now no condemnation (no adjudging guilty of wrong) for those who are in Christ Jesus, who live [and] walk not after the dictates of the flesh, but after the dictates of the Spirit. For the law of the Spirit of life [which is] in Christ Jesus [the law of our new being] has freed me from the law of sin and of death..." - Romans 8:1-2 (AMPC)
In Christ Jesus there is no condemnation. We do not have to live with a sense of condemnation. Jesus has freed us from that. The 'law of the spirit' has freed us from the 'law of sin and death'.
Yes, we should be walking after the dictates of the spirit. This is what our heart's desire should be, to live according to the spirit. But if we should fail at any time, and fall short, we don't need to take on a heavy burden of guilt and condemnation. That's not to say we don't feel genuinely sorry for what we have done, but we shouldn't continually beat ourselves up over it – even years down the track. We need to give it over to Jesus – so He can cleanse us and restore us. If God can forgive us and love us, even though we slip up, we should let it go and move on. God does not want us to go through life with a heavy burden of guilt and condemnation over us.
Don't let condemnation rule over your life,
Let it go, you've been freed in Christ
© By M.S.Lowndes

To Print Devotional: highlight devotional, then right click and select "print", or:
If you want to send this page to a friend, click on 'Share This Page' below - or if you want to contact me, click on the 'Mail' button below.
By using this devotional, you signify that you have read & agreed to my 'Terms Of Use'