Devotional: Ordering Our Lives
Christian Devotion about holding true to what we have learned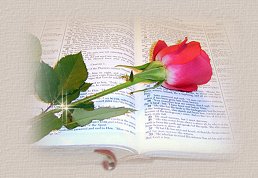 "Only let us hold true to what we have already attained and walk and order our lives by that." - Philippians 3:16 (AMPC)
The preceding verses mention that we need to be pressing forward toward the goal—to win the prize. In V: 16, it speaks of holding true to what we have already attained or learned in our Christian walk and order our lives by that. Yes, we should have our eyes fixed on the goal—the heavenly prize, but in the meantime, while we're striving toward what's ahead, we should live in accordance to what we have already attained in God. Not neglecting what we've already learned, as if we can slack off a bit. For by doing so, we may end up going backwards and become stagnate.
As we walk with Christ, we need to keep the momentum moving forward. By walking and ordering our lives to what we have already attained causes us to get a real grasp of the truths of God, so that we can move on to the next level in Him, with more confidence of who we are in Christ.
© By M.S.Lowndes
I shall hold true thus far,
To what I've attained
And order my life by
The knowledge I've gained.
© By M.S.Lowndes

To Print Devotional: highlight devotional, then right click and select "print", or:
If you want to send this page to a friend, click on 'Share This Page' below - or if you want to contact me, click on the 'Mail' button below.
By using this devotional, you signify that you have read & agreed to my 'Terms Of Use'