Devotional: Every Good and Perfect Gift
Christian Christmas Devotion about God's eternal gifts with Jesus being the perfect gift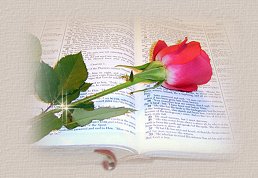 "...Every good gift and every perfect gift is from above, and comes down from the Father of lights, with whom there is no variation or shadow of turning...." - James 1:17 (NKJV)
We rush around so much at Christmas time trying to find the perfect gift for someone. It can be a very stressful time, and can take our focus off the real meaning of Christmas.
Most of what we buy is only for a moment in time. There's no real lasting value, especially when buying for Kids! We may lose interest, or it's finished with, or kids toys get broken and clothing is outgrown. Every good and perfect gift comes from God the Father, and His gifts are eternal. He has given each of us 'gifts' to do His will. But the most important gift of all was the gift of His son—Jesus.
Each good and perfect gift that's given
Comes down from above, from our Father in Heaven.
© By M.S.Lowndes

To Print Devotional: highlight devotional, then right click and select "print", or:
If you want to send this page to a friend, click on 'Share This Page' below - or if you want to contact me, click on the 'Mail' button below.
By using this devotional, you signify that you have read & agreed to my 'Terms Of Use'