Christian Devotion about Worship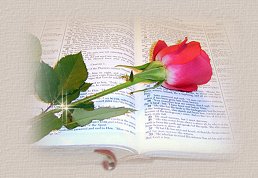 "...A time will come, however, indeed it is already here, when the true (genuine) worshipers will worship the Father in spirit and in truth (reality); for the Father is seeking just such people as these as His worshipers. God is a Spirit (a spiritual Being) and those who worship Him must worship Him in spirit and in truth (reality)..." - John 4:23-24 (AMPC)
Unless we have a personal relationship with Jesus, we cannot truly worship God in Spirit and in Truth. Our spirit won't connect with His unless God has redeemed (saved) us. Our spirit then comes alive and we can respond to God on a spiritual level, rather than on a carnal (of the flesh) level.
This is the truth (the reality). God is spirit, so we need to worship Him in spirit and in truth. As long as we are living in the 'carnal' nature, we can't meet with God more intimately as He longs for us to do so.
Let us worship the Lord today and every day, in Spirit and in Truth.
In spirit and truth, we should worship the Lord
It's the only true worship our Father longs for.
© By M.S.Lowndes

To Print Devotional: highlight devotional, then right click and select "print", or:
If you want to send this page to a friend, click on 'Share This Page' below - or if you want to contact me, click on the 'Mail' button below.
By using this devotional, you signify that you have read & agreed to my 'Terms Of Use'