Devotional: Wavering In The Wind
Christian Devotion about being strong in what we believe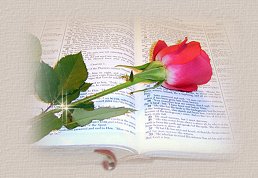 "...So then, we may no longer be children, tossed [like ships] to and fro between chance gusts of teaching and wavering with every changing wind of doctrine, [the prey of] the cunning and cleverness of unscrupulous men, [gamblers engaged] in every shifting form of trickery in inventing errors to mislead..." - Ephesians 4:14 (AMP)
This can only happen if we haven't a firm grip on what we believe. When a sudden gust of wind comes it rips it out of our hands and carries it away.
We need to have a solid foundation to stand on and to build upon. That foundation is our faith in Christ and the word of God. We need to have it embedded into us. We need to be filled with the Holy Spirit so we will recognise truth from error. The Holy Spirit reveals truth to us, but we need to be in tune to hear. Sometimes we do hear the still, small voice, but because of the outward circumstances or pressure we choose not to listen. Not listening can lead to us being swept away by other teachings, or giving in to the enticement of the world. We become prey for the enemy.
When we waver, we become easy prey
And the changing wind of doctrine, leads us astray.
© By M.S.Lowndes

To Print Devotional: highlight devotional, then right click and select "print", or:
If you want to send this page to a friend, click on 'Share This Page' below - or if you want to contact me, click on the 'Mail' button below.
By using this devotional, you signify that you have read & agreed to my 'Terms Of Use'