Devotional: What God Begins, He Completes
Christian Devotion on God Completing the Good Work He Began in Us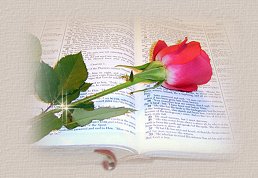 "And I am convinced and sure of this very thing, that He Who began a good work in you will continue until the day of Jesus Christ [right up to the time of His return], developing [that good work] and perfecting and bringing it to full completion in you." - Philippians 1:6 (AMPC)
God continues working in us, developing and perfecting and bringing to full completion, the work He has begun. God begins working in us the moment we receive Him into our hearts. He begins working on our hearts—our inner beings. He works on our attitudes, our beliefs, our fears, our pride—all of our human nature. He also plants His seeds in us of the godly nature—spirit-filled nature. He tends to this as well, watering and nurturing the seeds so they will sprout and bring forth the 'Fruit of the Spirit'.
He helps us grow in the gifts and talents He has placed within. He helps us develop them to be used to further the kingdom of God.
God will not stop working in us. If you feel that God is not doing anything in your life right now—how very wrong you are. Remember, He who began a good work in you will continue until the day of Christ Jesus.
Don't give up—He doesn't!
God continues to work in you
What He began, He continues to do
© By M.S.Lowndes

To Print Devotional: highlight devotional, then right click and select "print", or:
If you want to send this page to a friend, click on 'Share This Page' below - or if you want to contact me, click on the 'Mail' button below.
By using this devotional, you signify that you have read & agreed to my 'Terms Of Use'