Devotional: Cleansed & Forgiven
Christian Women's Devotion on Forgiveness

We all can relate to this Psalm. It's a prayer of genuine confession of sin, repentance & restoration. David wrote this Psalm after Nathan confronted him of his sin with Bathsheba. He didn't hesitate to confess to God.
When we come before God, deeply sorry for what we have done, He will forgive us. He will heal us and restore us. We can once again walk with the Lord. Sometimes when we sin, we can feel so unworthy and unholy to come before God. But don't let that stop you coming to receive God's forgiveness and reconciliation back with Him. He is waiting and longing for us to come to Him and confess our sins. It's only by confessing our sins to God can He forgive and cleanse us. We need to take the first step toward God, by confessing. He knows all about it anyway, so we needn't feel ashamed before Him. He loves us more than a loving parent loves their child. He will not judge us or condemn us, when we confess to Him.
If you are struggling with coming to the Lord to receive His forgiveness—remember He Loves You! You may like to re-read verses 7-12, and make it your prayer to Him. Receive His forgiveness, healing and restoration today!
© By M.S.Lowndes
If we [freely] admit that we have sinned and confess our sins, He is faithful and just (true to His own nature and promises) and will forgive our sins [dismiss our lawlessness] and [continuously] cleanse us from all unrighteousness [everything not in conformity to His will in purpose, thought, and action]. - 1 John 1:9 (AMPC)
Lord, I come and confess to you
The sins I've locked within,
Please heal me and forgive me
And cleanse me from all sin.
© By M.S.Lowndes


To Print Devotional: highlight devotional, then right click and select "print", or:
By using this devotional, you signify that you have read & agreed to my 'Terms Of Use'



To return to the 'Women's Devotionals' index page, click on the 'back' button below. Please click on the 'Share This Page' button below if you want to send this page to a friend - or if you want to contact me, click on the 'Mail' button below.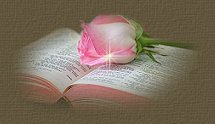 If you like, you can visit Heavens Inspirations over on Facebook: