Devotional: Do Unto Others
Christian Devotion about treating people the way you would like to be treated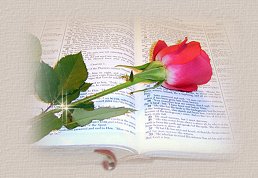 "...So then, whatever you desire that others would do to and for you, even so do also to and for them, for this is (sums up) the Law and the Prophets..." - Matthew 7:12 (AMPC)
This is a principle that we should all live by. We know how we would feel if we were being treated badly, so that should prevent us from mistreating others. How we react to people, is how they will react back. If we respond with harsh words, often harsh words come back to us. We need to always be mindful of how we would feel 'before' responding in a negative way. That's not always easy when feeling angry or hurt, but so important to cultivate in our relationships and dealings with people.
If we want respect, we need to give respect.
Whatever we desire that others would do,
We need to be doing that very thing too.
© By M.S.Lowndes

To Print Devotional: highlight devotional, then right click and select "print", or:
If you want to send this page to a friend, click on 'Share This Page' below - or if you want to contact me, click on the 'Mail' button below.
By using this devotional, you signify that you have read & agreed to my 'Terms Of Use'