Free Christian Easter Card Verses
Looking for an Easter Card Greeting With a Christian Sentiment?
Choose from these Easter Verses & Poems, Easter Greetings, Quotes, Sayings, & Messages for handmade Easter Greeting Cards, Ecards, Scrapbooks, Crafts, Church Newsletters/Bulletins or for use in an Easter Church Service

In this section, I have a large selection of Free Christian Easter Card Verses for use in your Easter greeting cards—for non-commercial use. These Easter Poems are free to use when you don't know what to write in your homemade Easter cards and you're looking for Christian wording that will complement your card making, ecards, scrapbooks or craft projects—provided you abide by the 'Terms of Use'.
You may translate the Easter verses into your own language when using for your homemade cards—making sure the translation is 'accurate' though. But if you are using the 'Google translator' tool I've placed on my site, you will need to check the accuracy of the translation.
I have added the same verses 'rewritten' with the "I", "We", "Us" and "Me" changed, so individuals or groups can choose the verse that they like - whichever is applicable. I also ask that none of the words of these verses be changed. They are all free for you to use, but must remain as I have written them.
If you want to send this page to a friend, click on the 'Share This Page' button after the last verse - or if you want to contact me, click on the 'Email' button below.
He is despised and rejected by men, a man of sorrows and acquainted with grief. And we hid, as it were, our faces from Him; He was despised, and we did not esteem Him. Surely He has borne our griefs and carried our sorrows; yet we esteemed Him stricken, smitten by God, and afflicted. But He was wounded for our transgressions, He was bruised for our iniquities; the chastisement for our peace was upon Him, and by His stripes, we are healed. All we like sheep have gone astray; we have turned, every one, to his own way; and the LORD has laid on Him the iniquity of us all. He was oppressed and He was afflicted, yet He opened not His mouth; He was led as a lamb to the slaughter, and as a sheep before its shearers is silent, so He opened not His mouth. - Isaiah 53:3-7 (NKJV)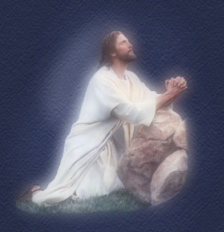 By using these Easter Greetings, you signify that you have read & agreed to my 'Terms Of Use'. Thank You!

To Print Greeting: highlight the greeting you want, then right click and select "print"
Easter Sentiments for Cards/Crafts:
(Front)
Give thanks for the cross
And rejoice in the resurrection...
(Insert)
As you reflect on Christ's sacrifice,
May He fill your heart with grateful praise
And surround you with His redeeming love
That reconciled you to the Father —
So, you can live in Christ's resurrection,
Knowing death could not consume Him,
For when He arose victoriously,
He sealed eternity for you.

Have a Blessed Easter!
© By M.S.Lowndes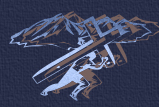 (Front)
May you know God's love
And walk in His grace
And live in His victory
As you remember the cross…
(Insert)
Upon the cross
Jesus died,
Your sins, He bore in your place.
The Lamb of God,
Without blemish,
Paid the ransom with His grace.
But death let go,
The tomb lay bare
When He arose miraculously —
So you could know
Through His sacrifice,
Resurrection victory.
© By M.S.Lowndes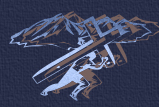 Because of the Cross, we have:
Forgiveness for our sins
Reconciliation to the Father
Hope for the future
Redemption for our souls
Healing for our bodies
Victory over death
Restoration of our lives
Deliverance from the enemy
Soundness of mind
...and God's Transforming Grace
wrapped in His Amazing Love.
© By M.S.Lowndes
This Easter sentiment is on a beautiful background freely available on my Facebook page, click on Because of the Cross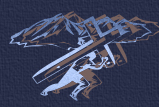 Jesus Christ crucified,
His blood shed for all
The sacrificial Lamb of God,
Arose as Lord of Lords
And we can all rejoice today
In what our Lord has done,
No sacrifice can be compared
To that of God's dear Son.
© By M.S.Lowndes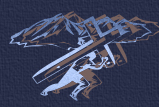 Under the burden of the cross
That Jesus our Lord endured
With all the beatings and the mocking
Shouts of 'crucify', He heard
But still, He had deep compassion
In spite of what He went through
Crying out, 'Father, forgive them
For they know not what they do'.
© By M.S.Lowndes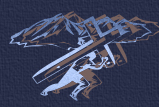 More than Easter bunnies
And chocolate eggs galore,
Is the cross of Calvary,
The sacrifice of our Lord —
For Jesus is the reason,
We all can celebrate
And come to Him to freely receive
His love and saving grace.
© By M.S.Lowndes
To see this poem on a picture background, click on Easter Poem on my Facebook page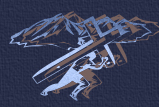 The most wonderful things
That Easter time brings,
Is knowing that our Lord
Was crucified for all
The giving of His life,
The most holy sacrifice,
And He did it just for us
Out of His undying love
Then on the third day
He rose from the grave
And lives forever more
As our Saviour and Lord.
© By M.S.Lowndes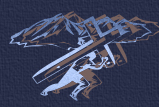 The time has arrived
To give thanks to Him
For giving His life
To free us from sin
He bled and died
And grieved within,
But on the third day
He rose again.
© By M.S.Lowndes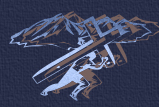 Lord, you have given
Each of your children
A hope and a destiny
You gave us life
The day you died
And set our spirit's free
With each new day
That comes along,
We live to honour Thee
© By M.S.Lowndes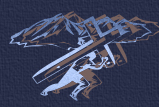 Wondrous works
And radiant light,
Is Jesus full of
Power and might
He died for all
That we may be free,
The sacrificial lamb
Nailed to the tree
But in God's power
And in His might
He was raised from death
To glorious life.
© By M.S.Lowndes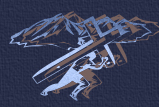 The greatest love
Is Jesus Christ,
Who died for us
Then was raised to life
He's alive today
And lives in our hearts,
Our debts now all paid
To give a new start.
© By M.S.Lowndes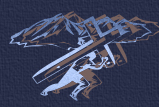 God's love was the way
To the old wooden cross
When we had no hope
And were eternally lost
He offered unto us
A new life in Him
Through His fateful death
And His resurrection.
© By M.S.Lowndes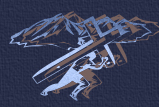 Jesus is Lord
Enthroned above
Who gave this gift
Of perfect love,
Who bled and died
To save us all
Now reigns supreme
As Lord of Lords.
© By M.S.Lowndes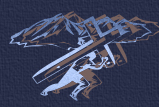 Love we forever
Hold in our hearts
For Jesus, our Saviour,
Who in years gone past
Lived to bring comfort,
Healing and grace
But rejected and beaten,
He died in our place
Jesus so loved
Did all He could do
When nailed to the cross,
He forgave me and you.
© By M.S.Lowndes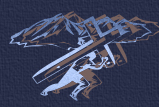 He found it in His heart
To forgive us just the same,
Even when He died
And was suffering so much pain
Even from the cross
As His life was nearly through,
He cried, "Father, forgive them
For they know not what they do"
Oh what love so great
That His thoughts were filled with us
That we should come to know
Just how much that He loved.
© By M.S.Lowndes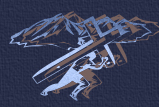 If you like, you can visit Heavens Inspirations over on Facebook:

For further material relating to Easter, Christian Living & God's Word, please visit:
To return to the 'Card Verses' index page, click on the 'back' button below. Please click on the 'Share This Page' button above, if you want to send this page to a friend.