Devotional: Freedom In Christ
Christian Devotion about being free in Jesus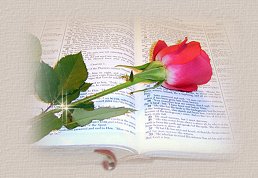 "...In [this] freedom Christ has made us free [and completely liberated us]; stand fast then, and do not be hampered and held ensnared and submit again to a yoke of slavery [which you have once put off]..." - Galatians 5:1 (AMPC)
We have freedom in Christ Jesus. He has set us free and completely liberated us from the clutches of sin. We no longer need to live under the old yoke of sin. Jesus has lifted that from us and set us free. We need to stand firm though, in this freedom. We shouldn't look at the world around us and become ensnared again by the yoke of sin that once enslaved us. We need to stand firm—and keep on standing firm.
But our freedom in Christ does not mean we are free to 'live as we please'. We live according to the 'Spirit'. We live clothed in Christ's righteousness. We realize that this is true freedom; it is not living to the flesh and pleasing our earthly appetites—that only leads us into bondage. May we today claim the freedom we have in Christ and stand firm in it.
Standing firm in the freedom of Christ,
Brings wholeness and liberty to our lives.
© By M.S.Lowndes

To Print Devotional: highlight devotional, then right click and select "print", or:
If you want to send this page to a friend, click on 'Share This Page' below - or if you want to contact me, click on the 'Mail' button below.
By using this devotional, you signify that you have read & agreed to my 'Terms Of Use'