Devotional: God's Protection
Christian Women's Devotion on God's protection

He who dwells in the shelter of the Most High Will remain secure and rest in the shadow of the Almighty [whose power no enemy can withstand]. (v.1 AMP)
We come under the protective covering of the Almighty as we dwell in Him. We rest secure in our Father God and no power can come against us. But we need to remain in Him. We should never come out from under His covering. We need to trust Him completely, even in those times when we don't fully understand or see clearly what He is doing.
Sometimes when we feel afraid, we try to work things out in our own way—but doing this can make us vulnerable to attack from the enemy. It's often tempting to try and work everything out in our minds when instead we should roll it over onto Jesus and trust Him to work it all out. He knows better than we do, and He sees the bigger picture.
We need to remember that God has set ministering angels around about us to protect us (Heb.1:14), and that, in itself, should reassure us and comfort us.
Whatever it is that you face today, in whatever areas you feel vulnerable, give it over to Jesus completely and let His peace replace your fretting. Come back under God's protecting wings—and remain there!
© By M.S.Lowndes
The Lord will protect you from all evil; He will keep your life. The Lord will guard your going out and your coming in [everything that you do] from this time forth and forever. - Psalm 121:7-8 (AMP)
Lord, I thank you for your protection,
For the peace of mind it brings
And the comfort I have in knowing I'm safe
Under your covering wings.
© By M.S.Lowndes



To Print Devotional: highlight devotional, then right click and select "print", or:
By using this devotional, you signify that you have read & agreed to my 'Terms Of Use'



To return to the 'Women's Devotionals' index page, click on the 'back' button below. Please click on the 'Share This Page' button below if you want to send this page to a friend - or if you want to contact me, click on the 'Mail' button below.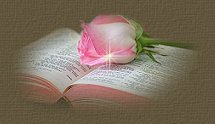 If you like, you can visit Heavens Inspirations over on Facebook: