A Christian
New Year Poem

A Christian Poem about New Year Opportunities in the Lord
This is a Christian New Year Poem about coming into a New Year, with the new possibilities and opportunities in God. You may use this New Year Poem for a church service or church newsletter/bulletin, or for homemade New Year cards, e-cards, scrapbooks or crafts. Starting the New Year focusing on the Lord. If you are using the New Year Poem here, please do not alter the poem in any way. All poetry must remain as I have written it - with no changes made. Thank you! Please see my 'Terms Of Use' page, for use of the poetry.

There is also an option to listen to this New Year Poem if you would like to. Just click on the link above the title of the poem. Music is the song 'Wait' by David Delgado and used with permission. To listen to his music, please visit his site Wordless Worship. Hope you enjoy! You may translate the poem into your own language - making sure the translation is 'accurate' though. But if you are using the 'google translator' tool I've placed on my site, you will need to check the accuracy of the translation. Also, if you would like to share this page with a friend, click on 'Share This Page' below. Please Note: The mp3 is for listening on this site only - please do not download it or direct link to it. Thank you.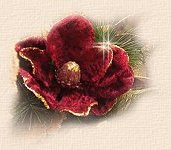 Click on poem to listen to it.
A new year is about to unfold
With new opportunities to explore
Doors will open for new experiences,
New adventures with the Lord
Remember not the former things,
The things of this past year,
The Lord will do new things in us,
Much more than we are aware
For He will make a way for us
As we put our trust in Him
And He will guide our every step
By His presence we have within
What God has placed within our hearts,
We find we'll be able to do
If we look for the opportunities,
We'll see the door to go through
We mustn't let anything hold us back
But rise up and take our place
And be all that God wants us to be
With a fresh touch of His grace
© By M.S.Lowndes
By using this poem, you signify that you have read & agreed to my 'Terms Of Use'
To Print Poem: highlight poem, then right click and select "print"
This poem is also available on a picture background on my Facebook page - New Year Poem.
If you like, you can visit Heavens Inspirations over on Facebook:




For More Christian Resources, please visit:
To return to the 'Special Occasions' index page, click on the back button below, there you will find more links to Special occasion poems such as: Wedding, Baby Dedication, Baptism, Mother's Day, Memorial, Christmas and Easter - as well as communion poems. Please click on the 'Share This Page' button below, if you want to send this page to a friend.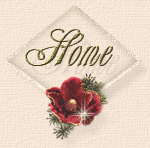 Do not [earnestly] remember the former things; neither consider the things of old. Behold, I am doing a new thing! Now it springs forth; do you not perceive and know it and will you not give heed to it? I will even make a way in the wilderness and rivers in the desert.

Isaiah 43:18-19 (AMPC)