Devotional: No Weapon Can Prosper
Christian Devotion about truth conquering the lies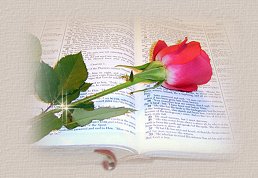 "...But no weapon that is formed against you shall prosper, and every tongue that shall rise against you in judgment you shall show to be in the wrong. This [peace, righteousness, security, triumph over opposition] is the heritage of the servants of the Lord [those in whom the ideal Servant of the Lord is reproduced]; this is the righteousness or the vindication which they obtain from Me [this is that which I impart to them as their justification], says the Lord..." - Isaiah 54:17 (AMPC)
This is a wonderful promise of God. As we are walking in God's righteousness, no weapon that comes against us will prosper, and nothing that is said against us will carry weight. It will be shown to be false in the end.
Truth will always prevail. People gossip and say things that aren't true to ruin our reputation, or they can say things that pull us down. But the truth will show up the error of their speech and the motives behind it. We can take heart and not listen to it. For we know the truth, we know our own motives and we know that we are walking uprightly before God and have clear consciences. We can be at peace knowing God will bring to light the truth and will vindicate us.
No weapon can prosper that rises against us
The truth will prevail and God's righteousness.
© By M.S.Lowndes

To Print Devotional: highlight devotional, then right click and select "print", or:
If you want to send this page to a friend, click on 'Share This Page' below - or if you want to contact me, click on the 'Mail' button below.
By using this devotional, you signify that you have read & agreed to my 'Terms Of Use'