Christian Sentiments & Quotes

Christian Quotes, Messages & Inspirational Thoughts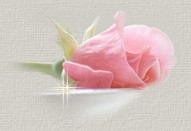 This is the Christian Sentiments & Quotes section of Heavens Inspirations which offers a selection of Free Christian Sentiments, Inspirational Messages for Card Making, Christian Sayings & Wording for Scapbooking, Sentiments for Craft Projects & Special Occasion Sentiments


You may translate the Christian Sentiments into your own language - making sure the translation is 'accurate' though. If you are using the 'Google translator' tool I've placed on my site, you will need to check the accuracy of the translation.
I ask that none of the words of these sentiments be changed. They are all free for you to use, but must remain as I have written them.
If you want to send this page to a friend, click on the 'Share This Page' button after the last sentiment/quote - or if you want to contact me, click on the 'Mail' button below.
By using these Christian Sentiments & Quotes, you signify that you have read & agreed to my 'Terms Of Use'.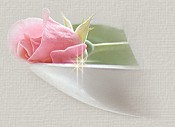 Grace...

Gives us a second chance
Redeems us through Christ's sacrifice
Accepts us into God's family
Changes our lives to reflect His glory
Embraces the truth...

And is God's unmerited favour.
© By M.S.Lowndes

Hope...

Holds us through life's storms
Offers a purposeful future
Perseveres when others give up
Endures through our faith in God.
© By M.S.Lowndes

Mother...

A mother's love is unconditional
and reflects the love of God,
bringing warmth and serenity
to the home in which she dwells.
© By M.S.Lowndes

Father...

A father reflects God's own heart
through the infinite love he gives
and the unshakable faith he demonstrates
in a world that is increasingly unstable.
© By M.S.Lowndes

Friendship is priceless...

And is a blessing from God that should be
valued because it is so fragile and easily
broken. Cherish it as a gift from God and
you will have a forever friend.
© By M.S.Lowndes

New Home Prayer


Lord, bless this house, in which we dwell,
Let every room reflect
Precious memories we create
That binds our lives together —
And may our guests who pass through here
Find the warmth of your love
A testimony of your Lordship
In our home, our hearts, our lives.
© By M.S.Lowndes

You Are Special...

Not only because of your beauty
And not only because of your intellect,
Nor is it because of your talents
Or because of the career you've chosen,
And it's not even because of the wonderful things you do...
But you are special because you are 'You'...
The extraordinary things that make you so
wonderfully unique,
For your uniqueness is what complements
the outworking of God's purpose in your life,
Which God created you alone to fulfil...
It is this that makes you special.
© By M.S.Lowndes

Love…

Is not irritable, but is patient
Is not harsh, but kind
Is not envious, but content
Is not arrogant, but modest
Is not proud, but humble
Is not stingy, but generous
Is not demanding, but considerate
Is not rude, but respectful
Is not self-centred but self-sacrificing
Is not easily offended, but gracious
Is not vengeful, but forgiving
Is not biased, but impartial
Is not contentious, but agreeable
Is not standoffish, but friendly
Is not indifferent but shows empathy
And love is more than sufficient to bear all things with unfading hope,
while having an unchanging belief in every person's potential,
because love never gives up but endures to the end.
© By M.S.Lowndes

Thank You, Jesus...

For holding me when I feel afraid
For guiding me when I'm unsure
For encouraging me when I am down
For strengthening me when I feel weak
For carrying me when it gets too tough
For loving me when I feel unloved
For walking with me when I feel alone
For listening to me when I share my cares
For understanding me when nobody else does
For watching over me with a Father's heart
Thank you, Jesus, for who you are
and for all that you do
Thank you, Jesus, for being YOU!
© By M.S.Lowndes

Temptation

Temptation doesn't come from God,
But the way out does.
1 Corinth.10:13 | James 1:13
© By M.S.Lowndes

Fully Trusting God

Fully trusting God means
Letting go of everything else around you
And holding firmly onto Him.
© By M.S.Lowndes

God's Peace

As we are strengthened in God,
we have His peace;
As we experience His peace,
we are strengthened in Him.

Psalm 29:11
© By M.S.Lowndes

Comparison

Comparing yourself with another
Exposes your discontentment with who you are.
© By M.S.Lowndes

Being Thankful

Being thankful for the everyday little things,
Is how we live from a place of grattitude.
© By M.S.Lowndes

A New Year

Let's not look back,
But look forward
With renewed hope,
Revived purpose
And confident trust
In the One who holds
Our future in His hands…Jesus!
© By M.S.Lowndes

For Mother's Day

A mother's sacrificial love
Continues to give,
Without the need to receive—
Continues to care,
When no one else does—
Continues to pray,
When we're unaware—
Continues to hope,
When it seems, all is lost
And continues to love,
Despite what it costs!
© By M.S.Lowndes