Devotional: A Time And A Season
Christian Devotion about times and seasons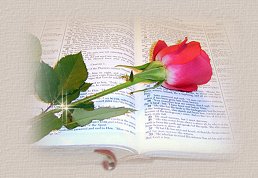 "...To everything there is a season, and a time for every matter or purpose under heaven..." - Ecclesiastes 3:1 (AMPC)
Knowing this can be encouraging. There are different times and seasons in our lives. We have some wonderful dreams of what we want to do in life, but there is a season for it to come to fruition. Sometimes things can get put on the back burner (so to speak), as it isn't the right time for it. Just like there is a season for different varieties of fruit and vegetables to ripen, so it is with all the things we desire to become a reality in our lives.
If you are longing for the things God has planted within you to be birthed, take heart, for seasons change. You will come into the season for these things to be birthed and produce fruit.
Our times and seasons are in God's hands
For these are part of His master plan.
© By M.S.Lowndes

To Print Devotional: highlight devotional, then right click and select "print", or:
If you want to send this page to a friend, click on 'Share This Page' below - or if you want to contact me, click on the 'Mail' button below.
By using this devotional, you signify that you have read & agreed to my 'Terms Of Use'