Devotional: What You Are Not – Rejected
Christian Devotion on our Identity – Acceptance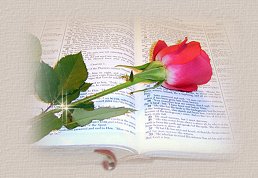 Just as He chose us in Him before the foundation of the world, that we should be holy and without blame before Him in love, having predestined us to adoption as sons by Jesus Christ to Himself, according to the good pleasure of His will, to the praise of the glory of His grace, by which He made us accepted in the Beloved. - Ephesians 1:4-6 (NKJV)
You are so very precious to God, and even though others may have rejected you, God never will—He will always accept you. He sees so much potential in you, even though others around you may not, and He is building you up (along with your fellow believers), into a spiritual house
You may have experienced rejection in your life, maybe from parents, siblings, friends or rejection from work colleagues. Rejection is such a deep hurt that often leaves scars, but you can be assured that God will never reject anyone who comes to Him. He loves to commune with you. In fact, He looks forward to each time you call out to Him.
Do you know that you are a precious part of the body of Christ – and have an important role to play? All the gifts, talents & abilities that God has placed within you are vital to build up the body of Christ and to share the love of God to those that don't know Him.
Pause for a moment and thank God for His unconditional love and acceptance of you and for all He has placed in your hands to extend the kingdom of God.
© By M.S.Lowndes
If you want to send this page to a friend, click on 'Share This Page' below - or if you want to contact me, click on the 'Email' button below.
By using this devotional, you signify that you have read & agreed to my 'Terms Of Use'

To Print Devotional: highlight devotional, then right click and select "print"