Devotional: What Of Tomorrow?
Christian Devotion on Worry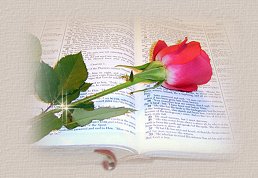 "So do not worry or be anxious about tomorrow, for tomorrow will have worries and anxieties of its own. Sufficient for each day is its own trouble." - Matthew 6:34 (AMPC)
There is so much in life we can be anxious of, but by worrying about it we only magnify the problem. We get ourselves in a state where we cannot think clearly or rationally about it. We cannot possibly be effective in prayer, and in working out a solution to it if we are caught up in 'worry'.
What of tomorrow? Tomorrow hasn't come; today is what we need to concern ourselves with.

When we start to get anxious of the things that may or may not happen, the only thing we can do is give it over in prayer. There we can find God's peace in place of our worry.
Don't let worry take root for it is all consuming. You cannot have 'faith' if you are worried all the time. Take your eyes off the 'what ifs' and place them on Jesus. It doesn't matter how bad your situation is, you can walk through it with your eyes on Jesus. We don't have to live in anxiety of our 'tomorrows'.
© By M.S.Lowndes
Lord, help me not to worry today
For my tomorrow, that's on its way,
But help me keep my eyes on you,
For this is what will see me through.
© By M.S.Lowndes

To Print Devotional: highlight devotional, then right click and select "print", or:
If you want to send this page to a friend, click on 'Share This Page' below - or if you want to contact me, click on the 'Mail' button below.
By using this devotional, you signify that you have read & agreed to my 'Terms Of Use'