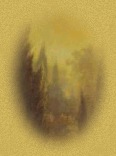 I've dedicated this page to share Jesus with you.

We believe that everyone has sinned and fallen short of what God requires. God sent Jesus Christ to die on the cross, so that we may be forgiven and reconciled back to God, to have a daily personal relationship with Him. It is only through Jesus Christ that we come into this relationship with God.
We believe Jesus was raised to life so we may have eternal life with Him. In a sense when we accept Jesus Christ as our Lord and Saviour, we become a brand-new person - we are Born Again.
Yes we still have struggles in our daily lives, but we know that Jesus is with us always and helps us when we give it over to Him.


Here's how to establish a spiritual BASE for your life from the bible.
B - Believe Jesus Christ died on the cross for you and showed He was God by coming back to life. Do you believe that? (1 Corinthians 15:2-4)
A - Accept God's free gift of forgiveness for your sins. Do you want to do that? (Romans 3:22)
S - Switch to God's plan for your life. The bible word for that is repentance but it just means switch to God's plan for your life. Do you want to do that? (Mark 1:15, Romans 12:2)
E - Express your desire for Christ to be the director of your life - (Lord and Saviour). (Romans 10:9)

If you're willing to take these four basic steps, here's a simple prayer you can pray.
"Dear God, I believe you sent your son, Jesus, to die for my sins so I can be forgiven. I am sorry for my sins and ask for your forgiveness, so I can live the rest of my life the way you want me to. I ask that Jesus would come into my heart and that you will fill me with your Holy Spirit. Amen".
If you have prayed this prayer the next step is to find a church where you will be built up in your faith. Ask God to lead you where He will have you go. It is important to connect with other Christians. God bless you as you walk with Him.
I have also placed a flash presentation of the gospel message here if you would like to take a few minutes to view it. Click on, Salvation Message

Also if you like you can contact me to let me know of your decision. I would love to know!