Christian Engagement Greeting Card Poems
Looking for an Engagement Card Message With a Christian Sentiment?
Choose from these Free Engagement Poems & Verses, Quotes & Sayings, Engagement Greetings, Wishes & Messages for Handmade Engagement Cards, Scrapbooks & Crafts

In this section, I have Free Christian Engagement Card Verses and Poems. These Engagement Quotes & Wishes are free to use when you don't know what to write in your homemade engagement cards and you're looking for Christian wording that will complement your card making, ecards, scrapbooks or for any other craft project - provided you abide by the 'Terms of Use'.
You may translate the engagement verses into your own language when using for your homemade cards - making sure the translation is 'accurate' though. But if you are using the 'Google translator' tool I've placed on my site, you will need to check the accuracy of the translation.
I have added the same verses 'rewritten' with the "I", "We", "Us" and "Me" changed, so individuals or groups can choose the verse that they like - whichever is applicable. I also ask that none of the words of these verses be changed. They are all free for you to use, but must remain as I have written them.
There are more links to Christian Love Poems & Scriptures on Love below. Also, if you want to send this page to a friend, click on the 'Share This Page' button after the last verse - or if you want to contact me, click on the 'Mail' button below.
For this reason a man shall leave his father and mother and shall be united firmly (joined inseparably) to his wife, and the two shall become one flesh? So they are no longer two, but one flesh. What therefore God has joined together, let not man put assunder (seperate). - Matthew 19:5-6 (Amp)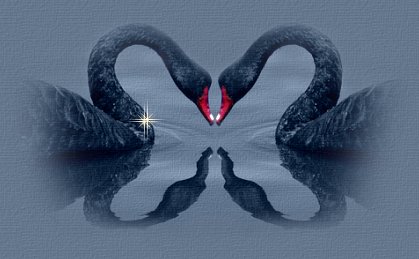 By using these Engagement Greetings, you signify that you have read & agreed to my 'Terms Of Use'. Thank You!
To Print Greeting: highlight the greeting you want, then right click and select "print"
For the wonderful couple,
Who have made the first step
To commit their lives together
For the future that lies ahead
May all of God's blessings
Abound toward you,
Now and for always
As you prepare to say "I do".
© By M.S.Lowndes

Take this time before
The big wedding day
To understand and know
The vows that you will say
To love one another
And accept each other too
To look unto the Lord,
Who joins the two of you
He knows the future
He has for both of you
As you walk this road together
In love and in truth.
© By M.S.Lowndes

The time of preparation
For the day that is to come
Is often filled with rushing
To get everything done
But take some time out
From all the fuss and bother
To focus on God
And your love for each other.
© By M.S.Lowndes

The time of being engaged
Is a time to reflect
On what marriage really is
And the vows we can't forget
It's not just the wedding
That we need to be prepared,
But the life-long marriage
In the years that lie ahead.
© By M.S.Lowndes

Young and tender hearts
Filled with hopes and dreams
Of building up a future
Together as a team
Always look to God
For He holds you both
Faith is your foundation
With love, peace and hope.
© By M.S.Lowndes

As you both prepare
For the big day ahead
When you say your 'I do's'
And the love you will pledge
May this time right now
Be happy and blessed
And may you find love
In God's tenderness.
© By M.S.Lowndes

For the couple who receive
Today and every day
The blessings of the Lord
That will surely never fade
May your lives be like a garden
With every precious seed
To help you in your life
With everything you need
May the fruit of that seed
Be seen by everyone
That they may know through you
What God's love has done.
© By M.S.Lowndes

God has brought your lives together
So you won't live alone,
But together build a firm foundation
On which you can build your home
And together as you prepare for the day
When you vow to love each other,
Respect and honour the God-given gifts
And the potential in one another
For God has created you both to have
A united cause and vision,
For as you are truly joined as one,
You'll be more effective for Him.
© By M.S.Lowndes
If you like, you can visit Heavens Inspirations over on Facebook:


For further material relating to Christian Living & God's Word, please visit:
To return to the 'Card Verses' index page, click on the 'back' button below. Please click on the 'Share This Page' button above, if you want to send this page to a friend.




© Luvdalot Graphics & Design, 2003-2005