Devotional: God Calls And Equips
Christian Devotion about God equipping us for His calling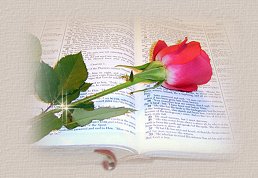 "...Strengthen (complete, perfect) and make you what you ought to be and equip you with everything good that you may carry out His will; [while He Himself] works in you and accomplishes that which is pleasing in His sight, through Jesus Christ (the Messiah); to Whom be the glory forever and ever (to the ages of the ages). Amen (so be it)..." - Hebrews 13:21 (AMPC)
God will always equip us to carry out His will. I don't believe He 'calls' us without 'equipping' us. When God gives us a vision for something, we often wonder how it could be accomplished when we don't have what's necessary to get started. But when we take small steps towards doing it, God takes care of what we need. He begins to 'equip' us. He is always working in us, making us what we ought to be in order to 'accomplish' that which is pleasing in His sight.
I have found that even in doing what God has called me to do at this time of my life, He is still there working in me. I've heard it said, "I can't do this or that because I need to get myself right first." The only problem with that is we may never end up doing anything significant - because we may never 'get ourselves right'. We are still 'works' in progress while carrying out the work God has for us to do.
Though we're works in progress still,
We can carry on doing God's Will.
© By M.S.Lowndes

To Print Devotional: highlight devotional, then right click and select "print", or:
If you want to send this page to a friend, click on 'Share This Page' below - or if you want to contact me, click on the 'Mail' button below.
By using this devotional, you signify that you have read & agreed to my 'Terms Of Use'