Devotional: In Christ, We Are - Blessed
Christian Devotion about Who we are in Christ - Blessed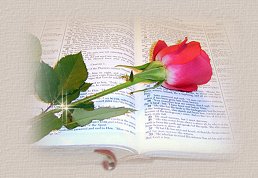 Blessed be the God and Father of our Lord Jesus Christ, who has blessed us with every spiritual blessing in the heavenly places in Christ. - Ephesians 1:3 (NKJV)
We are blessed with every spiritual blessing.
What does that mean to you? Are God's blessings just in the financial area of our lives, or are His blessings for every area of our lives: spiritual, emotional and physical? God's blessings are so much more than what we can ever imagine. He has completely filled us to the full with Himself. We have been blessed with the fullness of heaven to fulfil our purpose and destiny here on earth. We are fully equipped and lack nothing! Pray that you fully grasp this wonderful truth.
Remember: We are blessed to be a blessing to others. God's blessings flow from the storehouse of heaven to us, which can then flow out to others.
© By M.S.Lowndes
...And [that you may come] to know [practically, through personal experience] the love of Christ which far surpasses [mere] knowledge [without experience], that you may be filled up [throughout your being] to all the fullness of God [so that you may have the richest experience of God's presence in your lives, completely filled and flooded with God Himself]... - Ephesians 3:19 (AMP)

To Print Devotional: highlight devotional, then right click and select "print", or:
If you want to send this page to a friend, click on 'Share This Page' below - or if you want to contact me, click on the 'Mail' button below.
By using this devotional, you signify that you have read & agreed to my 'Terms Of Use'