Christian Sentiment: Who I Am In God
Christian Inspirational Declaration on Identity
Declaring in prayer who we are in Christ and what Jesus has done for us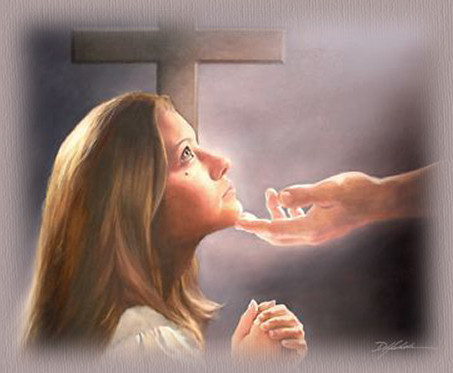 I am an overcomer—because You have overcome.
I am victorious—because of Your resurection victory.
I am Your child—because You have adopted me.
I am free from sin—because Your blood has redeemed me.
I am forgiven—because You have washed me clean.
I am healed—because of Your wounds.
I am justified—through faith in You.
I am revived—through the water of Your Word.
I am wonderfully made—because Your works are wonderful.
I am Your workmanship—designed with a purpose and destiny.
I am at peace—because I look to You, not my circumstances.
I am contented—because my satisfaction is in You.
I am a new creation—because You make all things new.
I am FREE—because Your truth sets me FREE!
© By M.S.Lowndes

By using 'Who I Am In God', you signify that you have read & agreed to my 'Terms Of Use'
To Print: highlight, then right click and select "print"
If you want to send this page to a friend, click on the 'Share This Page' button below - or if you want to contact me, click on the 'Mail' button below.
This declaration is also on a beautiful picture background available for 'FREE' over on my Heavens Inspirations Facebook page, click on Who I Am In God. Also, you can download the picture right here, click on Picture Poems - Inspirational

If you like, you can visit Heavens Inspirations over on Facebook: