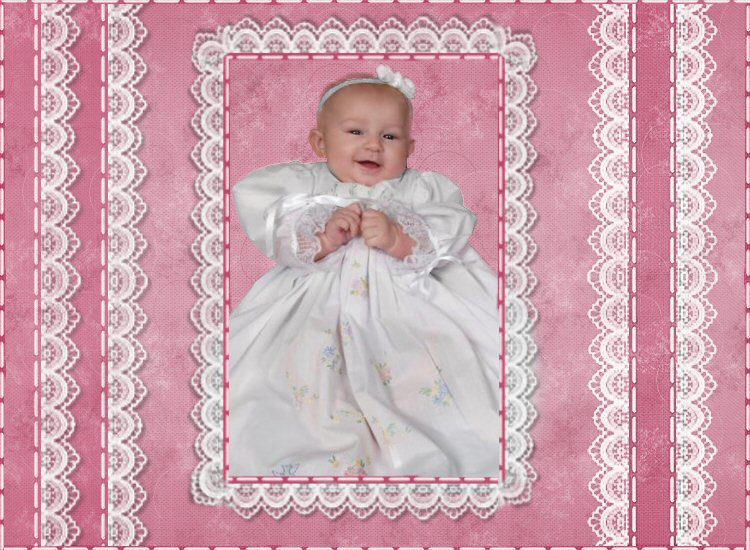 Baby Dedication Poem
- For a Girl
Christian Poem For a Baby Dedication - Girl
The Baby Dedication Poem, 'The Gift Of A Child', has been rewritten for a 'girl' and you may use it for a Baby Dedication. Please see my 'Terms Of Use' page, for use of this Poem. Click on: The Gift Of A Child if you want the original poem - for either boy or girl. If you are a single parent wanting to use this poem for your child's dedication, click on: Single Parent's Version and one for 'twins', click on: Twins Version.

If you are using the Baby Dedication poem here, please do not alter the poem in any way. All poetry must remain as I have written it - with no changes made. Thank you!.
*Note* There are more Baby verses in the 'Card Verses' area. These can be used for creating e-cards, creating your own homemade cards, or for use on a special occasion.
If you are wanting to contact me in regards to the poem, just click on the 'Mail' button at the bottom of the page. I will get back to you as soon as possible. If you are wanting to send this page to a friend, click on the 'Sharing With You' button at the end of the poem.
You may translate the poem into your own language - making sure the translation is 'accurate' though. But if you are using the 'google translator' tool I've placed on my site, you will need to check the accuracy of the translation.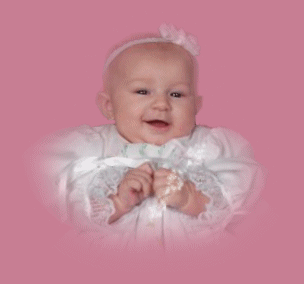 THE GIFT OF A CHILD - Girl
God has blessed the union
Of a husband and a wife
With a beautiful little girl
Bringing joy into their lives

For children are blessings
Sent from God above,
A precious gift heaven sent,
An expression of God's love

On the foundation of this love,
May this little girl grow,
Discovering the truths of God
And to one day come to know

That Jesus Christ is Lord of all
And has an awesome plan,
A destiny only she can fulfil
As she takes God by the hand

And walks with Him every day
With God's vision for her life,
And godly passion to fulfil
The commission of Jesus Christ.
© By M.S.Lowndes
By using this poem, you signify that you have read & agreed to my 'Terms Of Use'
This poem cannot be changed in any way according to my Terms of Use - which includes personalizing it, adapting, editing or altering it in any way.
To Print Poem: highlight poem, then right click and select "print"

If you like, you can visit Heavens Inspirations over on Facebook: