Devotional: Is There Hope?
Christian Women's Devotion on Depression

It can sometimes seem to us
As though we fall behind,
Other things seem to emerge
That crowds our troubled minds
There are days we feel as though
We can't take it anymore,
What's the use of carrying on
When we struggle in the Lord?
Why all this needless grief?
And why do we carry on?
Frustration is our only friend
And the hope we had is gone
Each new day that we face
Is the dawning of the same,
We feel a sense of hopelessness
When we see that nothing's changed
Joylessness and uselessness,
It seems it's all we have
Even though we proclaim Christ,
We've lost the spark we had
The anguish of the Christian soul
So twisted in our grief,
It seems as though it will never end,
Our hearts continually bleed
Is there hope in carrying on?
Is there hope in God?
Who is He that will carry us
When we're in spiritual fog?
Though at times we feel these things,
God stays faithful and true
He fully understands our pain
And He sheds a tear or two
Jesus, too, has felt real anguish
In Gethsemane that night,
Torn between living His life
And what He knew was right
And even on the cross He felt
The heaviness of our sin,
He saw the pain deep in our hearts
And the prison we are in
He won the victory over death,
In His hand, He holds the keys
That unlocks our prison doors
And sets our spirits free
So, yes, there's hope in carrying on
And reason to believe,
Jesus Christ is our hope in life
And for Eternity.
© By M.S.Lowndes
We have times in our lives when we feel it's just all too much to bear. We feel like completely giving up on persevering and even giving up on God. It's especially hard when we have had backgrounds that have been especially challenging to breakthrough.

Isaiah 61:3 says:
"To grant [consolation and joy] to those who mourn in Zion- to give them an ornament (a garland or diadem) of beauty instead of ashes, the oil of joy instead of mourning, the garment [expressive] of praise instead of a heavy, burdened, and failing spirit- that they may be called oaks of righteousness [lofty, strong, and magnificent, distinguished for uprightness, justice, and right standing with God], the planting of the Lord, that He may be glorified."
"You have turned my mourning into dancing for me; you have put off my sackcloth and girded me with gladness."
And verse 5 says: "Weeping may endure for a night, but joy comes in the morning."
Though we go through these dark times, God will bring us back into a time of rejoicing.
"A happy heart is good medicine and a cheerful mind works healing, but a broken spirit dries up the bones."
A broken spirit brings about a sense of hopelessness. But how do we acquire a 'happy heart' and a 'cheerful mind'? I believe it can be found in our relationship with Jesus. In surrendering to Him daily. Prayerfully reading and applying God's Word to our lives. It does come. He will clothe us with the garment of praise. One thing I find that really lifts my spirit, is listening to and singing along to praise and worship music. It can transform those days of despair.
The words of the poem may be what you feel from time to time. You may be feeling this way today. But I just want you to know - 'There is hope'. And Jesus fully understands how you feel. Whatever you do, do not give up! Let God transform your life and turn your sorrow into joy.
© By M.S.Lowndes
If you do not know Jesus as your Lord and Saviour, you can read about who Jesus is and how you can give your life over to Him. Just click on About Jesus.


To Print Devotional: highlight devotional, then right click and select "print", or:
By using this devotional, you signify that you have read & agreed to my 'Terms Of Use'



To return to the 'Women's Devotionals' index page, click on the 'back' button below. Please click on 'Share This Page' below, if you want to send this page to a friend - or if you want to contact me, click on the 'Mail' button below.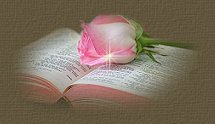 If you like, you can visit Heavens Inspirations over on Facebook: