Free Christian Valentine's Greeting Card Verses
Valentine Messages For Valentine's Day Cards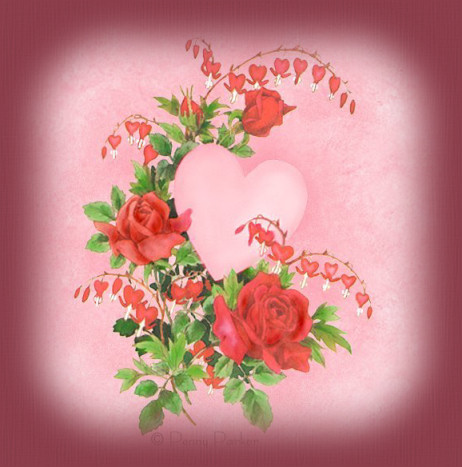 Looking for a Valentine Card Message With a Christian Sentiment?
Choose from these Valentine's Day Poems & Verses, Quotes & Sayings, Messages & Christian Wording for Greeting Cards, Handmade Cards, Scrapbooks & Crafts



In this section, I have a selection of Free Christian Valentine Verses and Quotes for cards. These Poems & Messages are free to use when you don't know what to write in your homemade valentine's day cards and you're looking for Christian wording that will complement your card making, ecards, scrapbooks or for any other craft projects -provided you abide by the 'Terms of Use'.
You may translate the valentine day verses into your own language when using for your homemade cards - making sure the translation is 'accurate' though. But if you are using the 'Google translator' tool I've placed on my site, you will need to check the accuracy of the translation.
I have added the same verses 'rewritten' with the "I", "We", "Us" and "Me" changed, so individuals or groups can choose the verse that they like - whichever is applicable. I also ask that none of the words of these verses be changed. They are all free for you to use, but must remain as I have written them.
There are more links of interest below including 'Christian Friendship/Love Poems' & 'Scriptures on Love'. Also, if you want to send this page to a friend, click on the 'Share This Page' button after the last verse - or if you want to contact me, click on the 'Mail' button below.


By using these Valentine Greetings, you signify that you have read & agreed to my 'Terms Of Use'. Thank You!
To Print Greeting: highlight the greeting you want, then right click and select "print"
You are my wonderful Valentine,
I could never want for more
Each year you grow more beautiful
And graceful in the Lord
I love you just as much today
As I did when we first met,
The love we've shared over the years
Has never faded yet
And will never fade as the years
Continue to pass us by,
For as the Lord is part of us,
Our love grows more inside.
© By M.S.Lowndes

You, my love, mean more to me
Than I could ever convey,
My soul mate and closest friend,
A ray of light God gave
I can't find the words to express
How much you mean to me,
For the love I have for you today
Goes on through eternity.
© By M.S.Lowndes

Today, I want to take the time
To say that, 'I Love You'
To express to you just how I feel
Is not always easy to do
But I always want you to know this,
Even when I can't express,
Because you mean the world to me
And I know I'm truly blessed.
© By M.S.Lowndes

I want you to know this day,
My love for you is such
That no matter what we've been through,
I still love you just as much
For it hasn't been an easy road,
We have walked together
But we've travelled on with the Lord
And with love for one another.
© By M.S.Lowndes

I can't help but thank the Lord
For bringing you into my life,
You fill my world with so much love,
I'm so glad you're my wife
And you will always be to me,
My special Valentine,
For there is none that could compare
No one like you, I'd find.
© By M.S.Lowndes

I want to let you know today
How I truly feel,
I love you, and I know I can't
Continue to keep it concealed
So I want to express today
The love I have inside
And be your special Valentine,
Each day of my life.
© By M.S.Lowndes

The Lord has truly blessed me
When you came into my life,
You've changed my world of darkness
Into beautiful rays of light
You are my very closest friend
And will be for all time,
My love will never fade away
For you, my Valentine.
© By M.S.Lowndes

I know that God brought us together
And that you're heaven sent,
For you are everything to me,
My lover and my friend
And as we spend this day together
Reflecting on our love,
Let's rejoice in the one who made it,
Our Father God above.
© By M.S.Lowndes

If you like, you can visit Heavens Inspirations over on Facebook:

For further material relating to Christian Living & God's Word, please visit:
To return to the 'Card Verses' index page, click on the 'back' button below. Please click on 'Share This Page' above, if you want to send this page to a friend.


Webset © Majestic Websets